Lake Guntersville Counseling is pleased to offer comprehensive counseling support from experienced, licensed professionals who excel in caring, compassionate counseling and psychotherapy. The staff bios below provide an overview of each counselor's background and specific areas of expertise.
Susan Bechert, MSW, LICSW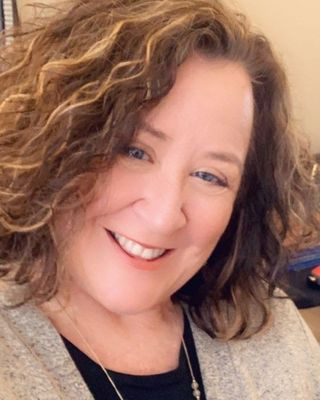 Susan is passionate about supporting those who are coping with relationship issues, life transitions, depression, anxiety, grief, mood disorders, trauma, and other mental health concerns. Susan understands that therapy is most successful when there is mutual respect and trust between the therapist and client. She has successfully worked with children, teens and adults from diverse sexual orientations, ethnicities, cultures, and religious backgrounds.
Susan provides a warm, safe space in which clients can feel supported and accepted throughout the process of growth and change. While she ultimately holds clients accountable for the change they seek, she sees herself as both a provider of information and a secure base from which clients can explore new ways of moving through the world. She enjoys incorporating a lighthearted and straightforward approach to help clients feel both motivated and comfortable to produce change. Susan focuses on the strengths of each client and their relationships to help produce lasting change in their lives.
Susan holds a Bachelor of Science degree from the University of North Alabama and earned her Master of Social Work from Walden University. Susan's prior clinical experience includes providing psychotherapy for children, teens, adults and families in a private practice setting in Huntsville, Alabama. Susan opened Lake Guntersville Counseling in 2022 to fulfill her dream of increasing the availability of mental health care in her community.
Leslie Wright, LICSW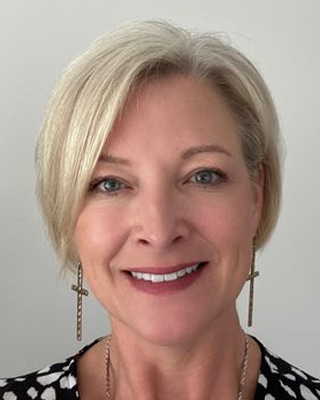 Leslie enjoys working with individuals and families as well as children and adolescents. She collaborates with clients to identify their strengths and the areas where they wish to grow or change. Leslie provides a safe and supportive environment for clients to process their emotions and be seen, heard, and validated. Leslie is warm, compassionate, and nonjudgmental, as she fully recognizes that every client has a different background and deals with a unique set of challenges. Ultimately, she strives to empower and challenge clients to create meaningful change and live wholehearted lives.
Leslie's clinical interests include family of origin issues, depression, anxiety, grief, trauma, and a variety of other psychological issues. She enjoys utilizing her multi-faceted background, including EMDR (eye movement desensitization and reprocessing) and cognitive processing therapy (CPT) in her work with clients.
Leslie earned her Master of Social Work from The University of Alabama and holds a Bachelor of Science degree from Athens State University. Leslie's prior clinical experience includes providing psychotherapy, counseling, and leadership for over 20 years in a non-profit agency in Marshall County. Leslie has extensive training and experience in working with individuals who have experienced trauma or abuse.
In addition to her clinical background, Leslie is a board member of the Alabama Network for Children's Advocacy Centers, and currently serves as president. She has been associated with the board since 1988 has served as president, vice-president, and treasurer. Leslie has also served on the board for the American Red Cross of Marshall County and has provided Quality Assurance reviews for the Marshall County Department of Human Resources.
Amanda Kay Butler, ALC, NCC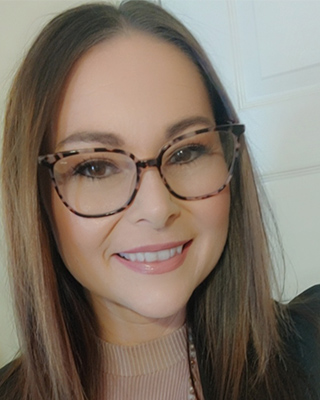 Amanda offers an integrative approach to therapy, combining a variety of therapeutic models to meet each client's individual needs. Amanda often utilizes aspects of cognitive behavioral therapy (CBT), narrative therapy, internal family systems, solution-focused based therapy, and play therapy techniques.
At the core of her therapeutic practices, Amanda believes that the quality of the client/therapist relationship is the most important factor for achieving positive change. A non-judgmental, warm, and accepting relationship in a safe environment allows clients to process their experiences, struggles, and emotions while working towards reaching their treatment goals.
Amanda's clinical experience includes working as a child therapist and forensic interviewer at a local non-profit agency, where she worked with clients who experienced severe trauma. Following her time with the agency, Amanda entered private practice to work with children, teens, and adults with a variety of mental health issues. Amanda's experience includes working with trauma (sexual abuse, physical abuse, maltreatment, and neglect), depression, anxiety, ADHD, loss, and life transitions.
Amanda strives to offer a place of safety and understanding for clients to process their emotions. It is her goal to join clients on their journey toward improved mental health and help them move forward in the healing process.
Amanda graduated from Athens State University in 2016 with a Bachelor of Arts in Psychology and a minor in Health Fitness. Amanda earned a Master of Education in Clinical Mental Health Counseling from the University of North Alabama in 2020. She is a Nationally Certified Counselor (NCC) and an Associate Licensed Counselor (ALC) practicing under the supervision of Robyn Trippany Simmons, EdD, LPC-S, NCC.